We have all been in this situation at one time or another: sitting in a café, standing in front of a bar or sitting on a bench, wanting to simply enjoy the surroundings, but not really being able to immerse ourselves because cars are constantly driving by. The Autofrei.app makes it possible to draw a line under this. You pull your smartphone out of your pocket and open the app. By looking at the screen, it is possible to immerse yourself into the environment as it actually would be, but without cars, and in real time. In a further version of the app, it would also be possible to perceive the surrounding without carsounds.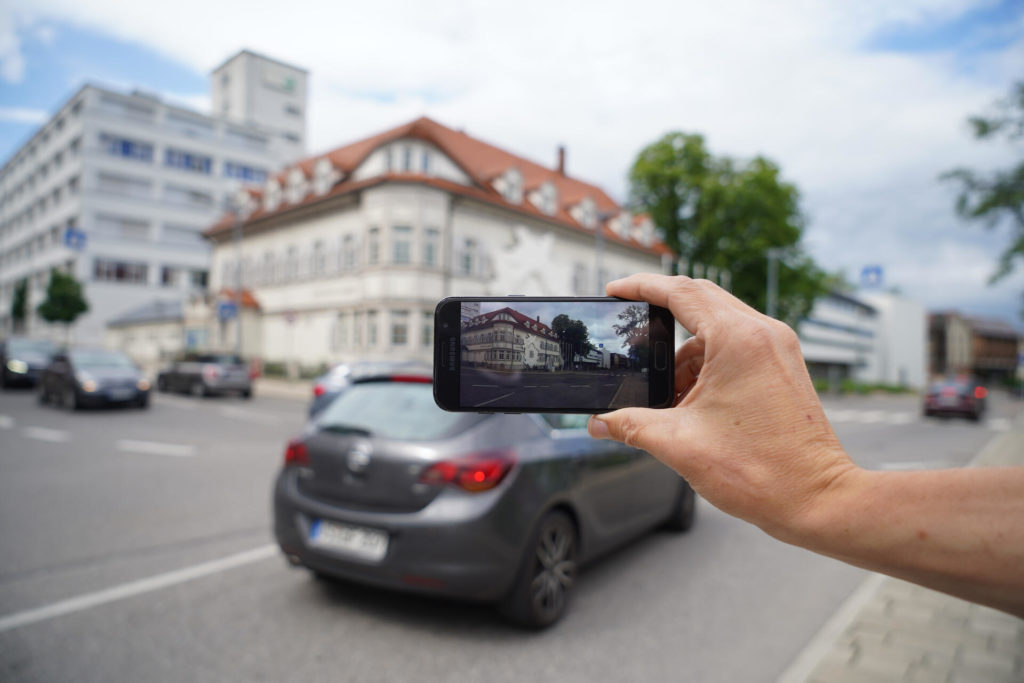 The core of the project consists of an augmented reality (AR) app. AR is understood as a computer-based extension of the perception of reality. In this case, an app for smartphones has been developed that makes it possible to perceive a car-free reality. AR systems usually serve to provide the user with additional information [1]. In this case, however, the principle is reversed: reduction instead of expansion of reality. The app is an example of an utopian technology development that is hanging in front of our noses in the form of a carrot of technology [2, p.8]. In contrast to the "culture of innovation" [3, p.15], which is often attributed to such a carrot, here the maxim "less instead of more" is upheld or held in front of the nose. The app is thus a poetic approach that explores the relationship between art and digital technology and can thereby open up questions about the formatting of our everyday life through technological developments, as well as their economic paradigms of utilitarianism [4].
References
[1] Informatik Uni Oldenburg. Entwicklung sozialer Netzwerke | Augmented Reality, 2011.
[2] Günther Friesinger and Karin Harasser. Public fictions: wie man Roboter und Menschen erfindet. Studien-Verlag, Innsbruck, 2009.
[3] Anthony Dunne. Hertzian tales : electronic products, aesthetic experience, and critical design. Cambridge University Press, Cambridge, 2006.
[4] Adrian Daub. Was das Valley denken nennt: Über die Ideologie der Techbranche. Suhrkamp, Frankfurt am Main, 2020.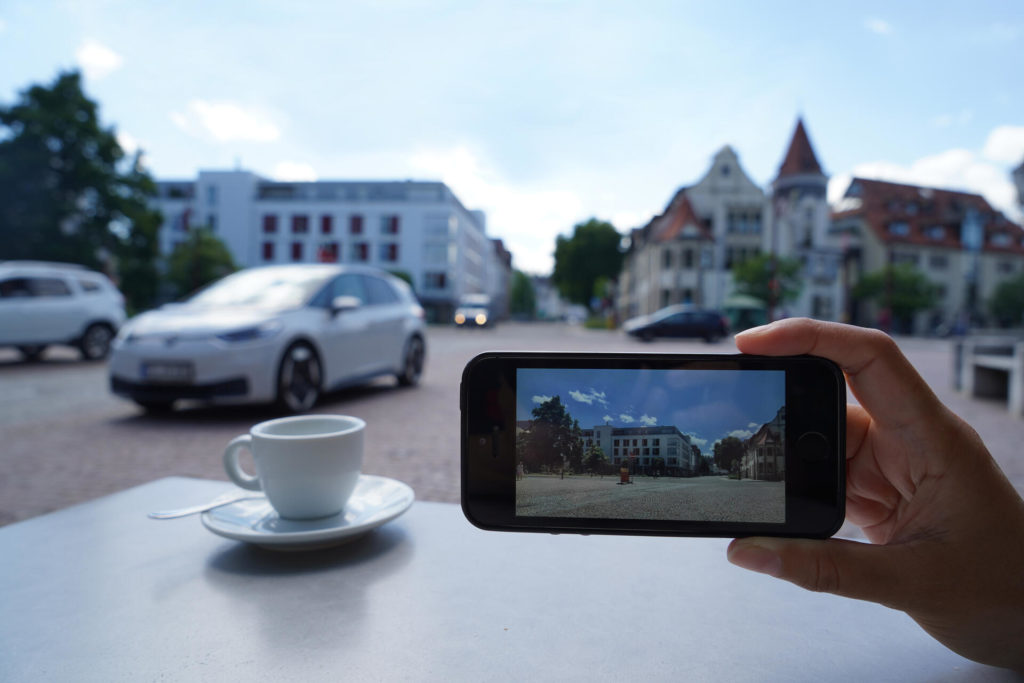 Exhibitions
◦ 'Digital is better', Juli 17.-August 5. 2021, Groupshow, Municipal Gallery Villingen-Schwenningen, Germany.